Home
10 Famous Restaurant Dishes That You Can Make at Home
10 Famous Restaurant Dishes That You Can Make at Home
I'll never forget the first time that I had Zuni Café's roast chicken. One lonely Sunday, a friend and I decided to indulge in a late lunch at the iconic San Francisco restaurant. We almost didn't order the chicken, because we were worried it wouldn't live up to the hype—it's probably the most legendary chicken dish in the nation and has been since Judy Rodgers put the wood-burning oven roast chicken, which comes with a bread salad, on the menu 29 years ago. However, curiosity won us over, and we asked for the dish that takes an hour to make. We couldn't believe how good it was, mind-blowing really, and just the sort of soulful comforting dish that two single girls needed.
Since then, I have returned to Zuni countless times and always order the chicken. I also like to make the recipe at home. Although I don't have the Zuni cookbook, the recipe has been published by magazines and is easily found on the Internet. There's something so special about making a celebrated restaurant dish in the comforts of your own home. If you've never done it before, I highly recommend you do. Read on for the chicken recipe and 10 other famous restaurant dishes to master on your own.


PHOTO: Quentin Bacon for Food & Wine
There are several tricks to making this chicken. First you have to find the smallest bird possible—ask the butcher in advance. Secondly, you have to season the chicken with salt and pepper the night before you make it. Don't skip this step! It will not be as delicious as the restaurant's if you do.


The Zuni Cafe Cookbook by Judy Rodgers ($25)
Spago's Smoked Salmon Pizza


PHOTO: Andrea Bricco for Glamour
Did you know that Wolfgang Puck is credited with introducing Americans to the concept of gourmet pizza? In 1982, at his restaurant Spago in Beverly Hills, the chef topped a thin-crusted pizza dough with dill cream, smoked salmon, and caviar. The pizza was a sensation and is still served to this day. It's also always on the menu at the Governors Ball, the official after-party of the Academy Awards.


Wolfgang Puck Cookbook by Wofgang Puck ($25)
Momofuku's Pork Belly Buns


PHOTO: A Table For Two
One year when I was at the Food & Wine Classic in Aspen, I went to a party catered by chef David Chang of Momofuku. No one could stop talking about—or eating—the revolutionary pork belly buns he was serving. Today the appetizer is a much-mimicked classic.


Momofuku by David Chang ($28)
Nobu's Miso Cod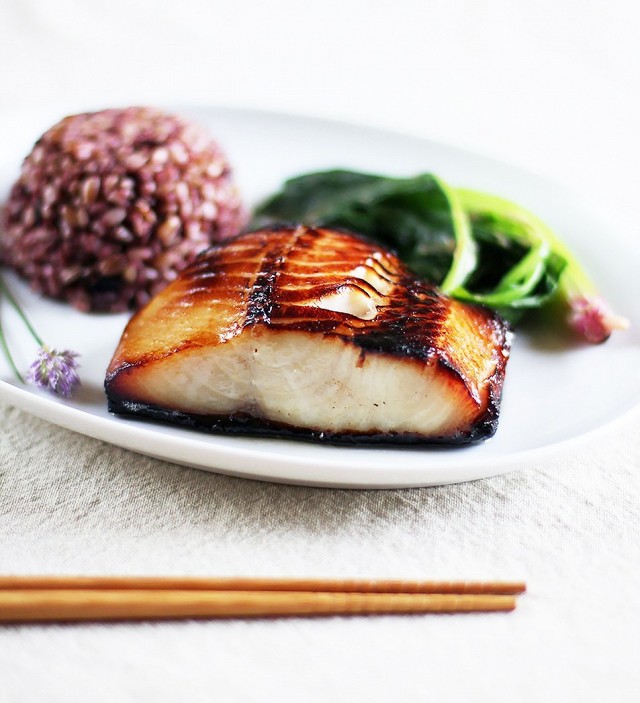 PHOTO: The Kitchn
The secret to making Nobu Matsuhisa's famed miso cod? Three days of marinating! That's how long you're required to soak the cod in the miso, mirin, and sake mixture. The elegant fish preparation is worth the wait.


Nobu: The Cookbook by Nobuyuki Matsuhisa ($28)
Antoine's Oysters Rockefeller


PHOTO: Food52
Antoine's is a legendary restaurant that's been serving French-Creole cuisine in New Orleans since 1840. However, it didn't put oysters Rockefeller on the menu until 1899. Although the exact recipe is a closely guarded secret, this variation of the classic oyster preparation is wildly delicious.


Antoine's Restaurant Cookbook by Roy F. Guste Jr. ($19)
Petit Trois's Omelet


PHOTO: Michael Graydon + Nikole Herriott for Bon Appétit
Petit Trois was named one of Bon Appétit's top 10 restaurants in 2015. The Los Angeles hot spot is a French bistro from celebrity chef Ludo Lefebvre. Although it's only been around for a few years, Petit Trois's perfect omelet is already a much sought-after signature dish. It's filled with Boursin, France's equivalent of Velveeta.


LudoBites by Ludovic Lefebvre ($21)
Jean-Georges's Molten Cake


PHOTO: Jean Georges
While practically every restaurant in America has a chocolate lava cake on the menu, the chocolate delight was originally created by chef Jean-Georges Vongerichten at his namesake restaurant. The cakes were a mistake: Vongerichten pulled them from the oven too early and was surprised to find an oozing, lava-like center. The rest is culinary history.


Jean-Georges by Jean-Georges Vongerichten ($16)
Barbuto's Roast Chicken With Salsa Verde


PHOTO: Eric England for Nashville Scene
Another famous chicken dish comes from Jonathan Waxman's New York restaurant, Barbuto. "Everybody and their sous-chef has tried to copy my chicken, and I'm very happy about that," Waxman told Tasting Table. "All chefs steal. We're plagiarists at heart, and imitation is the sincerest form of flattery, right?" What makes the pan-roasted chicken dish so sensational is the tangy green sauce made with anchovies, capers, and lots of finely minced herbs.


A Great American Cook by Jonathan Waxman ($31)
The Slanted Door's Shaking Beef


PHOTO: Anna Williams for Food & Wine
The Slanted Door is a San Francisco institution from chef Charles Phan, and its most popular dish is the delicious Shaking beef. Phan says that he learned about the dish on his first visit to Vietnam. "I had the dish at this empty restaurant. We take something simple and classic and make it more about the local ingredients and the local farmers here. The dish gets better using better ingredients." According to Eater, the restaurant sells so many orders of the dish that it spends roughly $380,000 yearly on beef for the Shaking dish alone.


The Slanted Door by Charles Phan ($27)
Chez Panisse's Goat Cheese Salad


PHOTO: Thomas J. Story for Kitchen Gypsy
Alice Waters is the grandmother of California cuisine, and one of her restaurant's most iconic dishes is the goat cheese salad. It's a sophisticated and simple dish that involves a crispy warm disk of French goat cheese and the freshest greens around.


Chez Panisse Café Cookbook by Alice L. Waters ($29)
What signature restaurant dishes do you make at home?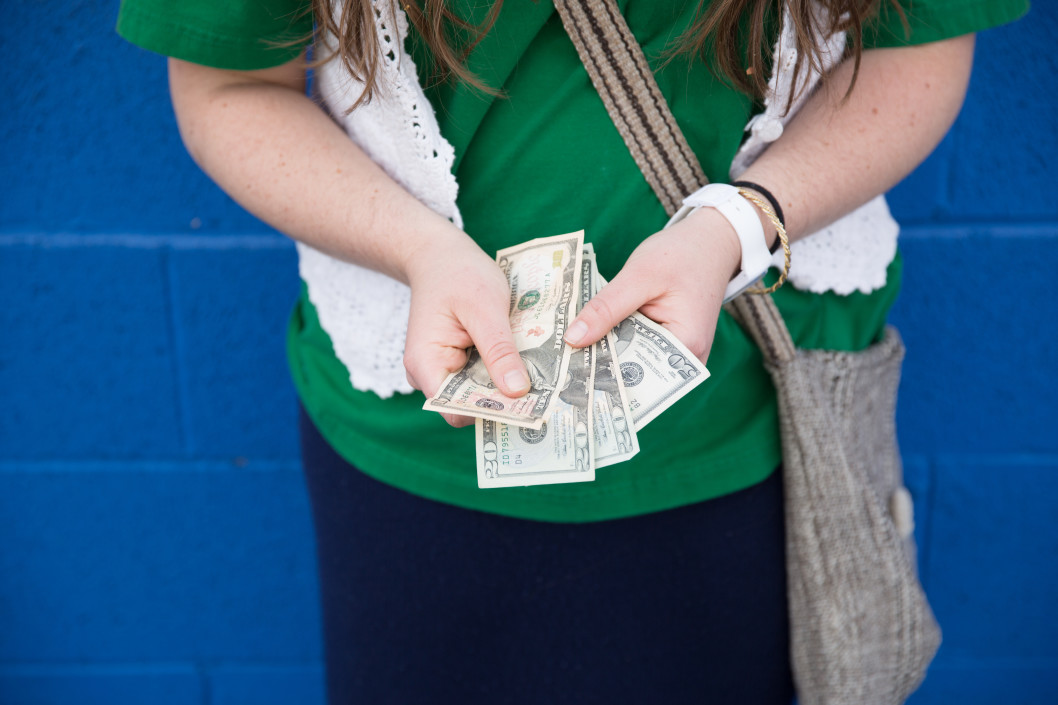 PREVIOUS ARTICLE
Five Legitimate Passive Income Ideas