Home
Five Legitimate Passive Income Ideas
Five Legitimate Passive Income Ideas

If someone gave you a million dollars, you'd never have to work again – but not for the reasons you think. The big leg up that a stack of cash provides isn't the means to buy stuff with it now. It's the ability to invest it so that your money works for you, while you potentially do nothing at all. This is called passive income, and you could argue that it's new American dream.
Of course, no one is going to give you a million bucks so that you can quit your day job(s) and become a full-time margarita taste-tester. But you can get a tiny piece of that passive-income action, to the tune of an extra couple of hundred or thousand dollars a year, if you're willing to invest a little time up front.
But First: A Note About Scams
No advice about generating passive income would be complete without this caveat: When you're considering potential revenue ideas, if it seems too good to be true, it probably is.
Nothing in life is truly free: To make money, you have to sell something. If your regular job is like most, you're selling your labor and time. If you adopt one of these ideas, often you'll be selling your data.
That's not necessarily as scary as it sounds: If you use Facebook, for example, you're doing the same thing, but for free. But it's worth noting, especially since there's a lot of fraud out there. If someone promises you money for nothing – or asks for your banking information, Social Security number, or other essential info – run. The real way they make money is by selling your identity.
The best way to evaluate potential frauds is to ask yourself what they get out of the exchange. If that's not clear, think twice.
Five Legitimate Ways to Earn Passive Income
1. Share Your Mobile Browsing Habits
Google and Nielsen want to know which websites people like you visit, and for how long, and they'll pay for the privilege of finding out. We're not talking big money here – mostly between $50 and $150 a year – but if you have the storage space to download a few tracking apps at once, you could make an extra few hundred bucks a year just by sharing your data. The Penny Hoarder has a good roundup of these apps, including options for both iOS and Android devices.
2. Add Affiliate Links to Your Blog
If you're already a blogger or have a topic you're passionate about and want to share with a wider audience, adding affiliate links to blog posts is a great way to generate passive income. Affiliate programs like Amazon Associates or Commission Junction will pay you a commission on any sales generated through ads or links placed on your site.
Just remember that you're legally required to make it clear that these links are advertising – and realize that you're not going to make a dime if readers don't trust you, so resist the urge to push shoddy products.
Related: How to Start a Blog: A Side Business Primer
3. Use a Shopping Portal
Sites like Swagbucks and Ebates offer gift cards or points redeemable for purchases to users who search the web, answer surveys, or shop online using the portal as a starting point. That means you can buy what you were going to buy anyway, and generate a bit of extra revenue by doing your usual online shopping.
4. Make Your Car Into a Moving Billboard
If you don't mind covering the family car in advertising, you could make as much as $400 a month to drive a moving billboard around town. Free Car Media covers participants' cars in vinyl wraps featuring ads from various companies, and then pays the owners to drive their own wrapped car.
AOL reports that drivers are also expected to act as spokespeople for the product if anyone asks you questions about your ad-plastered car, so if you're shy, this gig might not be for you.
5. Rent Your Driveway
Services such as JustPark and SPOT allow you to rent out your driveway or prime parking space for a few bucks at a time (about $30, by one account). If you live near a sports arena, concert venue, downtown area, or other popular destination, and don't need your driveway, you could make extra money with very little effort through these services.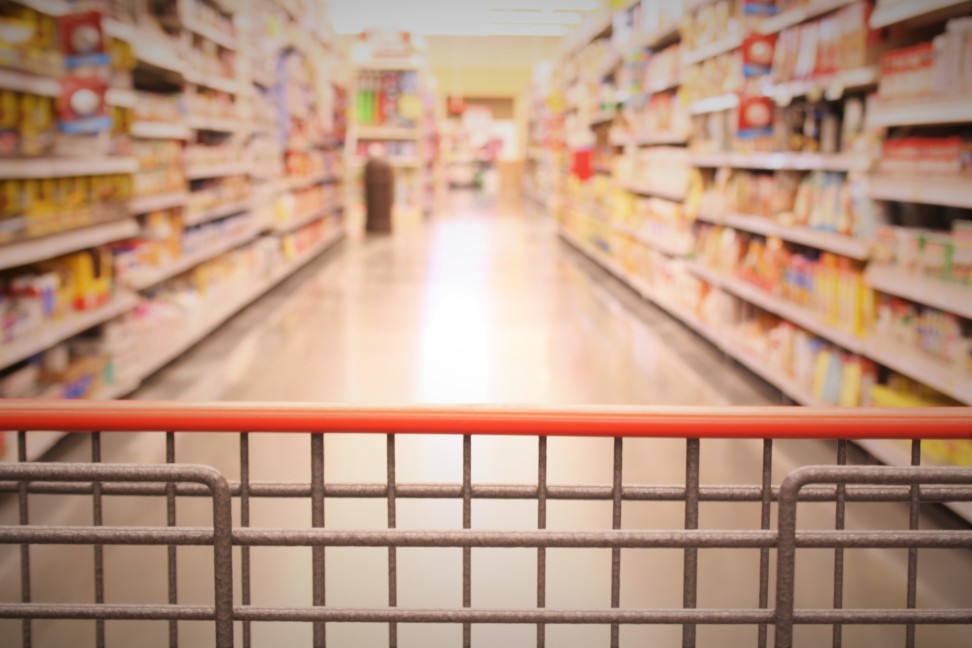 PREVIOUS ARTICLE
Eight Discount Grocery Strategies That Will Keep Your Food and Household Prices Low