Home
How to Build Credit Without Using Credit Cards
How to Build Credit Without Using Credit Cards
By DailySave Team on September 28, 2016

There are lots of reasons people avoid using credit cards. The interest rates on credit cards can be horrible — in some cases, 20% or higher. And walking around with a large amount of spending power in your pocket can lead to unintended purchases and being saddled with big credit card payments. So, you might be forgiven for thinking that your credit rating would be higher if you just didn't use credit cards. (See also: How to Rebuild Your Credit in 8 Simple Steps)
Important factors in calculating your credit score include on-time payment history and available credit. If you don't use credit cards or make any loan payments, you may not have sufficient credit history to obtain a high credit score. It seems illogical, but if you don't have any debt, you can end up with a poor credit rating due to lack of recent credit history!
But let's say you're still not interested in using credit cards. How do you build your credit without them?
Be Added as an Authorized User
An easy and free way to boost your credit rating is to have a family member add you as an authorized user on one of their cards so you can get the available credit and payment history added to your credit report. Make sure that person has a good credit history and can be counted on to make on-time payments and to keep their balance low. Agree that you will not use the card (even better, let them hold onto your card). For a bigger boost, ask to be added to the card with the highest available credit and lowest debt.
Get a Secured Credit Card
Most consumer credit cards are unsecured. If you don't trust yourself with access to credit, a secured credit card can improve your credit score. To get a secured credit card, you have to put down a deposit, which would then be your available credit. You can't use more money than you've already put in. If you have some cash to make a security deposit, this can be a good way to establish a good credit history by making on-time payments to build your credit score, without the temptation to spend more than you have. The best secured cards even come with valuable cardholder benefits such as extended warranty coverage and automobile rental insurance.
Take Out a Loan
Even if you don't need to borrow money, you can take out a loan, have the funds deposited in your account, and make payments on time to boost your credit rating. You can find lenders at Prosper, Lending Club, or Self Lender. You will pay a small amount of interest fees, but building your credit rating can save you lots of money in the long run.
Make Car Payments on Time
Car loans typically have much lower interest rates, and you can build your credit history with on-time car loan payments. A big problem with car loans is that people tend to buy much more expensive cars than they would if they had to pay cash. One strategy is to buy the same car you were going to buy with cash, but put down a large deposit, and get a car loan for the rest. Use your cash to make the loan payments on time for the life of the loan. You will pay a little more for the car due to interest and fees, but this is a relatively low-cost way to build your credit history.
Make Student Loan Payments on Time
If you have student loans, making your payments on time counts to build your credit history. Set up automatic payments to make sure you never have any late or missed payments reported.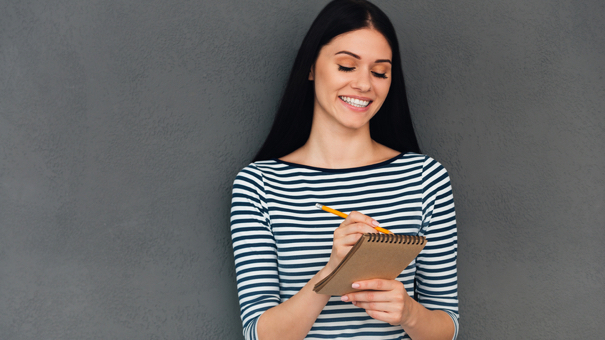 PREVIOUS ARTICLE
11 Budgeting Skills Everyone Should Master