Home
One-Pot Cheesy Chicken Fettuccine
One-Pot Cheesy Chicken Fettuccine
A fresh Tex-Mex twist on chicken fettuccine!
Ingredients
1/2 lb fettuccine
2 tablespoons olive oil
1 lb chicken breast, sliced
1 packet Old El Paso™ taco seasoning mix
1/2 yellow onion, diced
1 small green pepper, sliced thin
2 cloves garlic, minced
1/2 cup tomato sauce
Salt and pepper
8 oz cheddar cheese, grated
Fresh cilantro, for garnish
Directions
In a sturdy pot, cook fettuccine until it's al dente in salted water. Drain pasta and toss pasta with cold water to stop the cooking.
In the same pot, add olive oil over medium heat. Add chicken and cook until chicken is cooked through, about 8 minutes, stirring occasionally. Use a large spoon or tongs to break up chicken as it cooks.
Add taco seasoning to the skillet along with 1/2 cup of water. Then add onions, peppers and garlic and cook for 3-4 minutes until veggies start to soften.
Stir in tomato sauce and season with salt and pepper.
Add cooked fettuccine back into the pot and stir to combine. If the mixture looks dry, add water 1/4 cup at a time until the sauce is smooth.
Top pasta with grated cheese, turn heat down to very low, and cover the pot for one minute to melt cheese. Serve pasta garnished with fresh cilantro.
Oh, the joy of the one-pot dinner. Cook everything in the right order and you'll be left with a delicious dinner and very little clean up.
Say hello to this One-Pot Cheesy Chicken Fettuccine! Not only does everything come together like magic in one pot, but the Tex-Mex spin on this dish works SO well. You've got to try it.
To start, cook your fettuccine in your pot. You want it to be al dente so the noodles don't get too soggy later in the recipe. When the fettuccine is done, drain it and rinse the noodles with cold water so they stop cooking. Then wipe out your pot and add a drizzle of oil. Add the chicken and cook it over medium heat until it's cooked through. As the chicken cooks, you can break it up with your spoon a little bit, but you'll want decent-sized, hearty chunks for this recipe.
Next, add the onions, peppers, garlic, taco seasoning, and about 1/2 cup of water. Things will start smelling really good! Once that has cooked together for about 4 minutes, the veggies should be tender but still have a little crunch to them. Time to stir in the tomato sauce! If the dish seems dry at all, you can add more water as well. It should be pretty saucy at this point.
Finally, stir in your cooked noodles. Again, once the noodles are stirred in they will suck up a lot of the sauce in the dish so if it looks dry, add a splash of water to loosen things up.
Season the dish with salt and pepper to taste and then add the grated cheese right on top. This will form the most delicious of cheese lids. Turn the heat down to low and cover the dish so the cheese is completely melted. Then it's time to dig in. You're gonna love this recipe!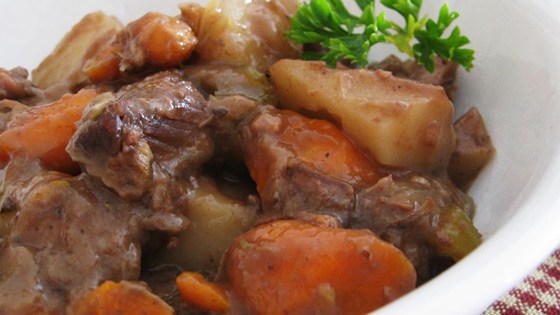 PREVIOUS ARTICLE
Slow Cooker Beef Stew