Home
Roasted Fingerling Potatoes
Roasted Fingerling Potatoes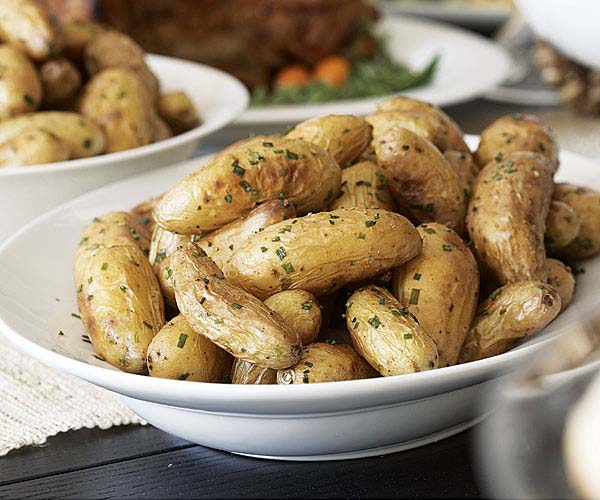 If you have trouble finding fingerling potatoes, you can substitute baby red-skin potatoes; just cut any large ones in half.
8 lb. small fingerling potatoes, washed and scrubbed, skin on
3/4 cup extra-virgin olive oil
Fine sea salt and freshly ground black pepper
6 Tbs. thinly sliced chives
1/4 cup white truffle oil (optional)
Position racks in the top and bottom thirds of the oven and heat the oven to 425°F. Put two large rimmed baking sheets in the hot oven. In a large bowl, toss the potatoes, olive oil, 1-1/2 tsp. salt, and several grinds of pepper. When the pans are hot, divide the potatoes between the pans in a snug single layer (they should sizzle). Roast for 20 minutes, stirring occasionally, and then rotate the pans. Continue to roast, stirring occasionally, until they are browned in spots and tender when pierced with a fork, about 40 minutes longer. Return the potatoes to the large bowl, add the chives and truffle oil, if using, and toss. Season to taste with more salt and pepper and pour onto a serving platter (make sure to pour all the oil in the bowl over the potatoes). Keep warm until ready to serve.
nutrition information (per serving):
Calories (kcal): 190, Fat (kcal): 9, Fat Calories (g): 80, Saturated Fat (g): 1, Protein (g): 3, Monounsaturated Fat (g): 6, Carbohydrates (mg): 24, Polyunsaturated Fat (mg): 2, Sodium (g): 160, Cholesterol (g): 0, Fiber (g): 3,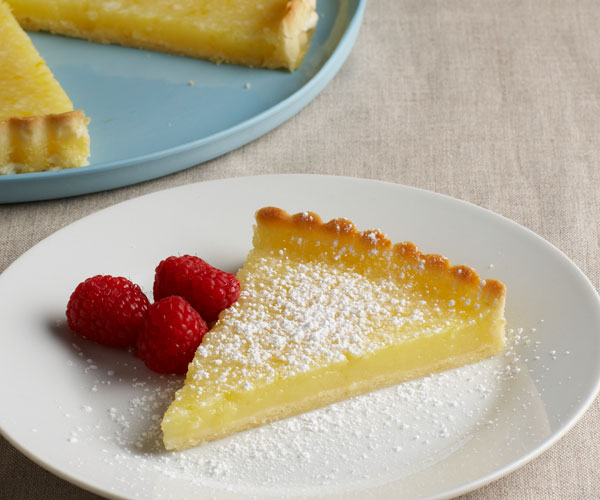 PREVIOUS ARTICLE
Lemon Tart