Home
The Last Banana Bread Recipe You'll Ever Need
The Last Banana Bread Recipe You'll Ever Need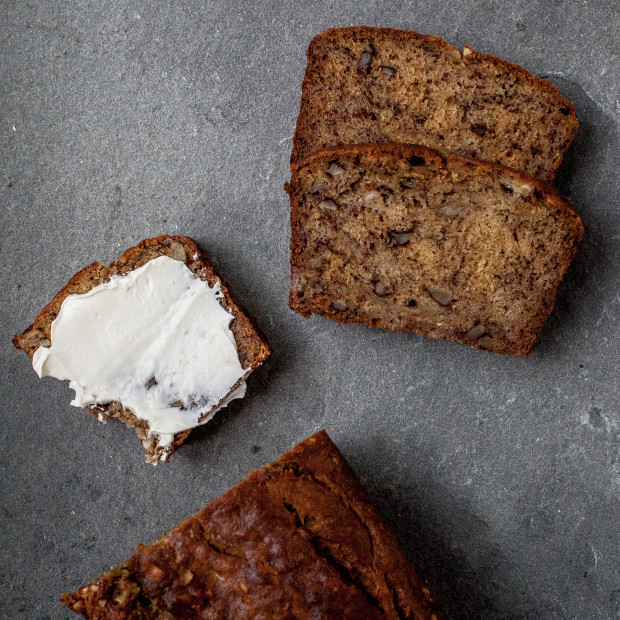 Everyone (and their mother) thinks they make the best banana bread—so we tested 14 of our favorite recipes to create this perfect mash-up. This is the only banana bread recipe you'll ever need.
Here at BA everybody has their favorite banana bread recipe. We made every one—14 to be exact—until we came up with a collective favorite. Dark brown sugar is key and a dollop of mascarpone makes for superior tenderness. Walnuts optional but encouraged. This is part of BA's Best, a collection of our essential recipes.
Ingredients
SERVINGS: MAKES ONE 8½ X 4½" LOAF
Nonstick vegetable oil spray
1½ cups all-purpose flour
1¼ teaspoons baking soda
¾ teaspoon kosher salt
1 cup (packed) dark brown sugar
⅓ cup mascarpone, plain whole-milk Greek yogurt, or sour cream
¼ cup (½ stick) unsalted butter, room temperature
2 large eggs
4 large very ripe bananas, mashed (about 1½ cups)
½ cup chopped bittersweet or semisweet chocolate (optional)
½ cup chopped walnuts (optional)
Preparation
Preheat oven to 350°. Lightly coat a 8 ½x4 ½" loaf pan with nonstick spray and line with parchment paper, leaving a generous overhang on long sides. Whisk flour, baking soda, and salt in a medium bowl.
Using an electric mixer on medium-high speed, beat brown sugar, mascarpone, and butter in a large bowl until light and fluffy, about 4 minutes. Add eggs one at a time, beating to blend after each addition and scraping down sides and bottom of bowl as needed.
Reduce speed to low, add flour mixture, and mix until just combined. Add bananas and mix just until combined. Fold in chocolate and/or walnuts, if using. Scrape batter into prepared pan; smooth top.
Bake bread until a tester inserted into the center comes out clean, 60–65 minutes. Transfer pan to a wire rack and let bread cool in pan 1 hour. Turn out bread and let cool completely (if you can resist) before slicing.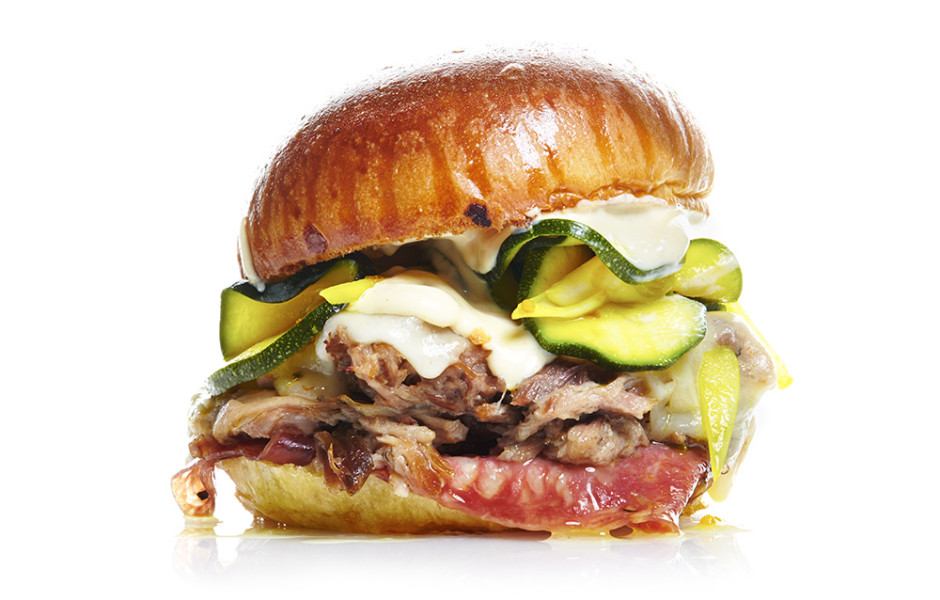 PREVIOUS ARTICLE
Cuban Sandwich with Zucchini Pickles