Home
Make Ahead Meals Give you the Week Off Cooking
Make Ahead Meals Give you the Week Off Cooking

A great vegetarian soup for the winter months. This goes great with a grilled cheese sandwich!
Time needed
30 min cooking
Serving Size / Yield
4 servings
Ingredients
26 oz. tomatoes, chopped
1 Tbs. olive oil
½ onion, chopped
2 garlic cloves, chopped
2 basil leaves, chopped
1 tsp. Italian seasoning or oregano
1 ½ C. vegetable broth
½ C. soy milk
pesto for serving
Directions:
Heat oil in a saucepan. Add onion and garlic. Cook until softened, about 2-3 minutes. Add tomatoes, seasoning, and vegetable broth.
Bring to a boil, then reduce heat to low and cook, covered, for 10 minutes. Transfer soup to a blender and puree soup until smooth.
Return to saucepan and stir in milk. Cook until heated through.
Serve in bowls, topped with a spoonful of pesto swirled in.
Basil and Tomato Stuffed Grilled Chicken

Butterflying the chicken makes tasty "sandwiches" with the tomato and basil.
Time needed
10 min preparation + 15 min cooking
Serving Size / Yield
4 servings
Ingredients
For the chicken:
4 boneless, skinless chicken breast halves
1/2 tsp. coarse salt
Freshly ground pepper
2 garlic cloves, minced
1 Tbs. extra-virgin olive oil
For the Stuffing:
12 fresh basil leaves
2 beefsteak tomatoes, cut into 1/4-in. thick slices
Directions
Butterfly chicken breasts: Put halves on a cutting board, smooth sides down, with the pointed ends facing you. Starting on one long side, cut breasts almost in half horizontally (stop about 1/2 inch before reaching the opposite side). Open cut breasts like a book. Sprinkle each piece all over with 1/8 teaspoon salt; season with pepper. Transfer to a plate, and coat both sides with garlic and oil. Let stand 30 minutes.
Heat a grill or grill pan until medium-hot. Place 3 basil leaves on the bottom half of each opened chicken breast; top each with 2 slices tomato. Fold over other half of chicken breast, and secure with two toothpicks or short skewers.
Grill chicken breasts, turning once, until golden brown on both sides and no longer pink in the center, about 15 minutes. Place on a clean serving platter; garnish with basil. If desired, remove toothpicks or skewers before serving.
Delicious Eggplant Parmesan

Looking to add a little flavor to your diet? Well, you're in for a treat! Eggplant Parmesan will give your taste buds a nice surprise. It's appetizing and nutritious all in one.
Time needed
20 min preparation + 30 min cooking
Serving Size / Yield
4 servings
Ingredients
2 medium sized eggplants
1 lb. mozzarella cheese
8 oz. Parmesan cheese
3 C. marinara sauce
1 bunch of fresh basil
Salt
Pepper
Directions
Slice eggplant into rounds at about 1/4 inch thick. Brush rounds of eggplant with olive oil on each side. Dust eggplant with salt and pepper. Place eggplant on pan and roast it until it is entirely cooked. After eggplant is cooked spread a thin layer of marinara sauce in a dish. Layer the eggplant, marinara sauce, mozzarella, and basil. Lastly sprinkle Parmesan cheese over the dish. Repeat until pan is filled. Bake in a 375-degree oven and let cool for 7-10 minutes.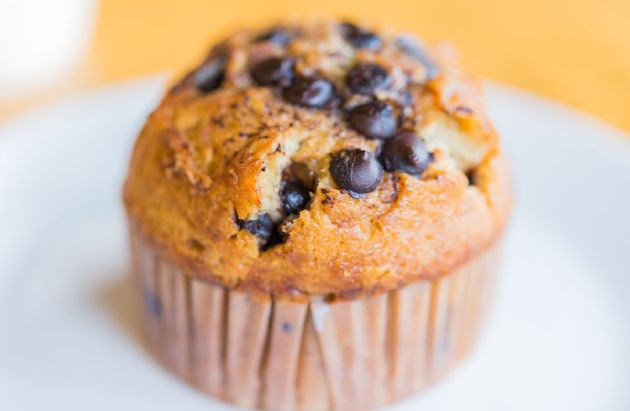 PREVIOUS ARTICLE
The Best Ever Banana Chocolate Chip Muffins